Guithavon Bridge Artwork
Client: Essex County Council Highways Department
Location: Witham, Essex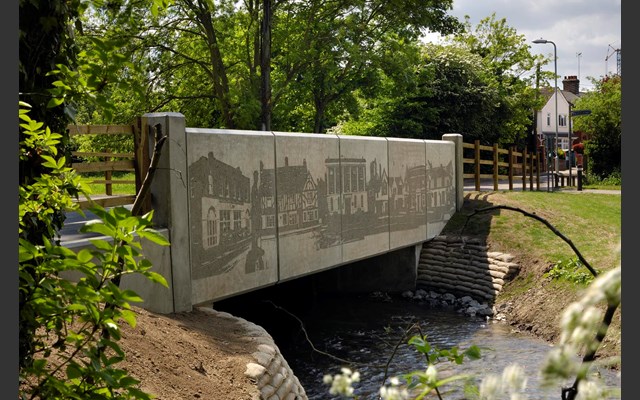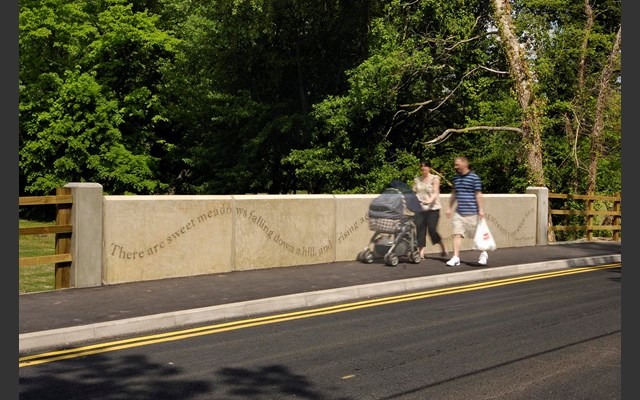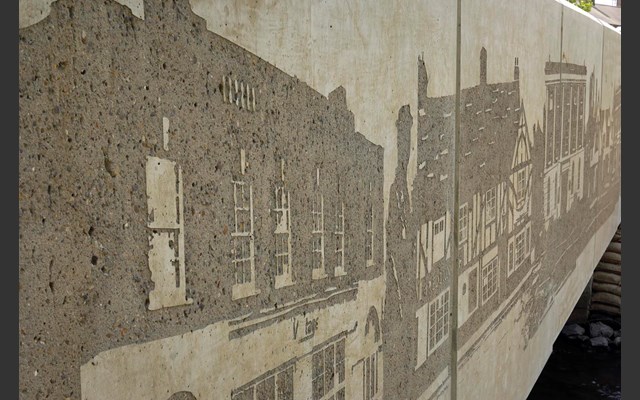 In January 2010 visual artist, Elaine Tribley, was commissioned by Place Services to create a design for the new bridge being constructed on Guithavon Road, Witham.
The bridge crosses the stream which runs from the River Brain. Forming part of the conservation area in Witham, Newland Street is the main route through Witham, and up until the 1960s when the A12 bypass was constructed, it was the main route from London to Colchester.
The medieval marketplace is a recognisable feature of the streetscape where Newland Street broadens and as well as preserving them medieval street plan, the conservation area also takes in the Victorian expansion of the town. Newland Street has a rich variety of historically interesting buildings scattered along its length interspersed with modern shop units and concrete office structures.
The artwork takes a small selection of these historic buildings and re-creates an abbreviated street, condensing centuries of histories and evoking a refreshed curiosity in these now displaced buildings. Demolished in January 2010 the 1914 bridge has been replaced by a new concrete bridge re-opened to the public in April 2010.
People involved