Leaky Dams in Harlow
Local Planning Authority: Essex County Council
Location: Harlow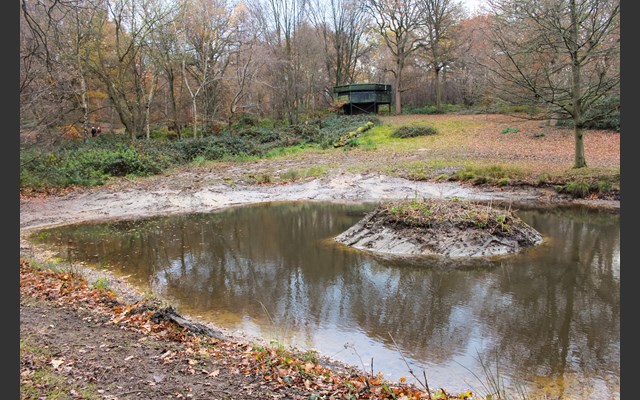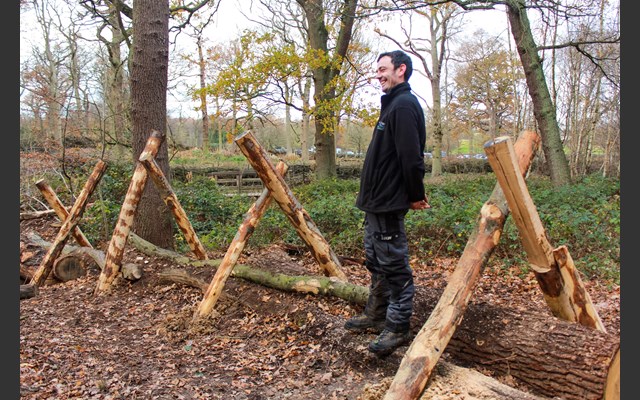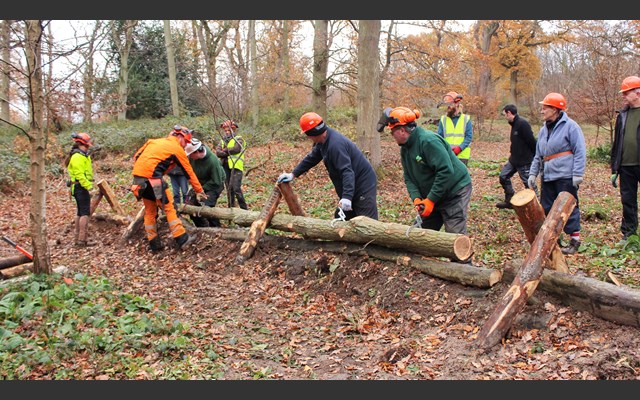 The Kingsmoor area of Harlow in Essex has historically experienced flooding with properties becoming damaged internally and access roads being cut off. Essex County Council investigated the area further and proposed a scheme to reduce local flood risk.
Place Services worked in partnership with Essex County Council's Floods Services, Harlow District Council, the Environment Agency and Thames Water to devise and construct eight leaky dams and pond de-silting works within local woods to slow flows. These were combined with an earth bund in a playing field directly upstream of the residential area to provide larger floodwater storage.
 The woodland areas of Parndon and Risden Woods are both ancient woodland and SSSIs so it was essential that the proposals minimised ecological impacts. The dams were therefore constructed by hand from logs sourced directly from the wood as part of its ongoing management plan. These were moved across the woodlands and into position using heavy horses to minimise the impact on the trees and local wildlife and negate the need for heavy machinery.
 As well as providing flood risk reduction benefits, the leaky dams will improve local biodiversity by creating new and diverse habitats. Newts, previously present within the ponds, had left the area due to the heavy silting and by reinstating them it is hoped they will return along with other pond flora and fauna.