Lexden Road, Colchester
Client: Essex Highways/Jacobs
Local Planning Authority: Colchester Borough Council
Location: Colchester
Date: 02 April 2018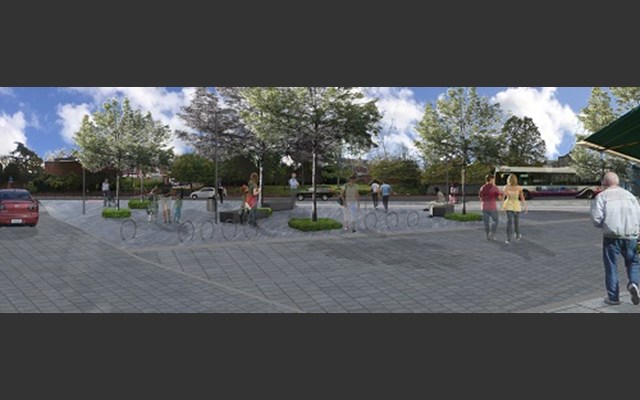 Place Services were commissioned by Essex Highways to undertake a design proposal for public realm area by Crouch Street as part of Lexden Road highway scheme.
Lexden Road is a key corridor allowing access to Colchester town centre from the west and currently suffers from congestion at peak times. Improvements to this link aim to manage traffic flow, to reduce journey times and build in resilience for future growth.
York stone paving, new tree planting and seating areas provide the user with a pleasant experience of the area.
The main objectives of the project included:
• Improvements to the Norman Way junction with Lexden Road
• New bus waiting areas on the south side of Lexden Road between Norman Way and Maldon Road Roundabout to assist with school and regular bus services.
• Change the existing zebra crossing at St Mary's School to a signalised crossing.
Customer feedback has been excellent regarding the work of Place Services.
People involved